"Zeiss Cameras"
ZEISS IKON A.G.
ZEISS IKON began in late 1926, when some of the major camera manufacturers in Germany,Contessa Nettel, Ernemann, Goerz, and Ica merged to form Zeiss Ikon, setting up their headquarters in Dresden.
The new firm combined the strengths of the merging companies and continued many of their previous models under the new Zeiss Ikon logo. In 1946, after WWII a new Zeiss Ikon started up in the old Contessa Nettel factory in Stuttgart, West Germany Camera models were also still being made in the Jena (Carl Zeiss) and Dresden factories. The trademark became the subject of much dispute and litigation. As a result, the state owned eastern Zeiss group had the rights to market their products with the Zeiss name in certain eastern bloc countries, including the former Soviet Union. (We have listed these models under the manufacturer Pentacon.) Zeiss Ikon Stuttgart had the marketing rights in most NATO countries. The trademark "Zeiss Ikon" relates to photographic products, only a small part of Zeiss operations. Camera production ceased in 1971 with assembly continuing into 1972. However the Zeiss companies are still very active in producing other optical products. Since the reunification of Germany, western Zeiss and Jenaoptik have joined hands and have begun to revitalize the Jena operations.

In a single year Zeiss Ikon offered in their catalogue 104 different model names with an average of 3 separate formats and more than 3 lens/shutter combinations per former 936 choices or "stock models" in that one catalogue. The most variations that year were in the Deckrullo (later called "Nettel") press camera. One could order it in 4.5x6, 6.5x9, 9x12, 10x15, and 13x18 cm formats plus all except the smallest in tropical style with varnished teak and brown leather bellows. With an actual count of 30 different lenses for the 9 types, one had 39 possible choices for this single model! This was in the 1927 catalogue before the introduction of the really famous Zeiss Ikon cameras like the Contax, Contarex, Contaflex, Kolibri, and Super Ikontas.

From the above you can get some idea of the complexity of identifying all Zeiss Ikon cameras. Where the Zeiss Ikon model number is available this number is included in the description to help in identification. Often, these numbers appear on the camera body, either engraved in the metal, or often embossed in the leather covering near one end of the back. Sometimes, especially on USA models, they are not on the camera itself but only in the catalogue. The number is usually expressed as a fraction that for a 9x12 Ideal being 25017 and a 6.5x9 cm Ideal being 25013. Basically, the first half of the number designates the camera model. The second half of the number indicates negative size and is standard from one model to another. The chart below (listed in "Zeiss Historica" Journal Vol. 3 No. 1) gives the size numbers used on Zeiss Ikon still cameras from 1927 to 1960, after which decimal numbers for models were used. (The focal length of the most usual lens for the format is also shown.) A new or improved model usually changes only the last digit of the first number generally increasing it by one. Hopefully this information will help the researcher to locate his Zeiss camera by name, number illustration, or a combination of the three.

Zeiss Ikon cameras have attracted a following whose buying habits resemble those of Leica collectors in some respects. This has led to a wider range of prices based on condition. Since most items are not rare, their condition is a very important consideration in establishing prices.
Stock No 1798
Zeiss Ikon CONTAFLEX
c1954-58. Made in Germany. Built in exposure meter from lift-up flap on front of camera. Pantar 1;2.8 f=45mm. Accessory shoe on top with sync post at front. Leather case.
~ Good condition.
Asking Price $100.00

Stock No 2271
Zeiss Ikon Contaflex Prima
c1959-65. Made in Germany. Built in exposure meter from lift-up flap on front of camera. Pantar 1;2.8 f=45mm. Uncovered match needle exposure meter on left side. Accessory shoe on top with sync post at front. Leather case.
~ Only fair condition, the metal on the top section is pitted (it may polish up ok).
Asking Price $85.00
If this symbol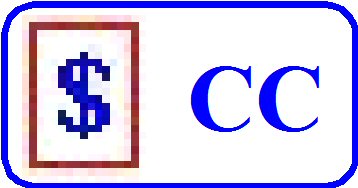 is shown with a particular camera it indicates that I do not wish to sell it, however if you really want to buy it, make me an offer.
Please Note: A number of pages on this web site (www.ozcamera.com) contain a large number of photos, such pages may take a while to load depending on the speed of the connection to your ISP. If the data appears to stop loading, try holding down the "Shift" key and press the "Refresh" button in the View menu.
All Prices are shown in Australian Dollars
* * * * * * * * * * * * * * * * * * * * * * * * * * * * * * * * * * * * * * * *

The Internet links provided on any of my pages to other sites are provided as a matter of convenience, and I don't necessarily endorse what you may find there.