"Wirgin Cameras"


Founded in the 1920s, the Wirgin Company began camera production in the early 1930s. Most prewar Wirgin models were run-of-the-mill folding cameras, but they also made three collectible Edixa models, the 35mm Edinex, the 3x4cm Gewirette, and the 4.5x6cm Wirginex (Baky).
After the forced sale of his company in 1938, Mr. Wergin emigrated in the USA. He returned immediately after the war to reopen his largely destroyed factory. Camera production resumed in I948 with prewar models. The gifted camera designer Heinz Waaske developed most of the Wergin postwar cameras and played a large part in the success of the Wirgin company. New designs were introduced from c!953. The main product of Wirgin was the Edixa Reflex 35mm SLR, which was made in many different variants. The name 'Edixa' wax invented in 1953 by Charles G Strasser of North Staffs Photographic Services in Newcastle, Staffs, Great Britain. He was also managing director of the successor companies Photopia Ltd, and Paul Plus Ltd., also of Newcastle, Staffs, which were the Wirgin importers in Great Britain. Strasser was not only the inventor of the 'Edixa' name, he was also the proprietor of the 'Edixa' trademark for Great Britain. This explains the Japanese Edixas distributed by Paul Plus Ltd. in the 1970s in Great Britain. In 1961 Wirgin took over the ailing Franka Werk. In I968 Wirgin went bankrupt and a successor company called Edixa (GmbH took over the business. Some late Edixa cameras are marked 'Edixa GmbH'. The new company closed down in 197!. The name Edixa was later used as a house brand hv a German wholesale dealer.


Stock No 168
Wirgin ~ Prontor-SV
35mm Viewfinder camera from Germany, c1953-57? Isco-Gottingen Isconar 1:2.84/43 lens.
~ This camera has had a lot of work and looks like it.

If this symbol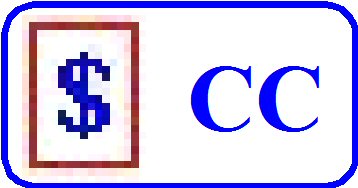 is shown with a particular camera it indicates that I do not wish to sell it, however if you really want to buy it, make me an offer.
Please Note: A number of pages on this web site (www.ozcamera.com) contain a large number of photos, such pages may take a while to load depending on the speed of the connection to your ISP. If the data appears to stop loading, try holding down the "Shift" key and press the "Refresh" button in the View menu.
All Prices are shown in Australian Dollars
* * * * * * * * * * * * * * * * * * * * * * * * * * * * * * * * * * * * * * * *

The Internet links provided on any of my pages to other sites are provided as a matter of convenience, and I don't necessarily endorse what you may find there.