"Welmy Cameras"


TAISEI KOKI (Japan)

Taisei Koki cameras are often marked T.K.C.


Stock No 792
Welmy-Six (E)
c1952-53. From Taisei Koki, Japan. 6x6cm on 120 film. Terionar f3.5/75mm lens in B, 1-2000 shutter. Eye level and reflex viewfinders. This is the latter model without the strap lugs. Leather case and shoulder strap. Lens hood.
~ Fair to Good condition.


Stock No 1642
Welmy Wide
c1958. From Taisei Koki, Japan. 35mm film. Taikor 1:f3.5 F35mm lens in simple two blade shutter, unusual shutter speed scale on front and in small window on top. B, 25, 50 100, 200. Eye level viewfinder. Leather case.
~ Fair to Good condition, shutter selection is very stiff and does not correspont to meter on top.
Asking Price $90.00
If this symbol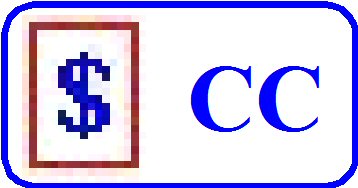 is shown with a particular camera it indicates that I do not wish to sell it, however if you really want to buy it, make me an offer.
Please Note: A number of pages on this web site (www.ozcamera.com) contain a large number of photos, such pages may take a while to load depending on the speed of the connection to your ISP. If the data appears to stop loading, try holding down the "Shift" key and press the "Refresh" button in the View menu.
All Prices are shown in Australian Dollars
* * * * * * * * * * * * * * * * * * * * * * * * * * * * * * * * * * * * * * * *

The Internet links provided on any of my pages to other sites are provided as a matter of convenience, and I don't necessarily endorse what you may find there.