" Voigtlander Cameras "
Please note that the Voigtlander name has never had the letter &quot h &quot in it until collectors started spelling it incorrectly. Founded in 1756 by Johann Christoph Voigtlander in Vienna, who made scientific instruments such as compasses and quadrants. His son, Johann Friedrich continued the business, adding optical glasses, spectacle lenses, and opera glasses. Peter Wilhelm Friedrich Voigtlander, grandson of the founder, worked with mathematician Petzval to design the first mathematically computed lens in 1840. The lens had an incredible speed of f3.7! Voigtlander designed an equally incredible camera to use the lens. It was the first all-metal camera and the first camera with rack and pinion focusing. The company was moved to Braunschweig in 1849. At the turn of the century, the Heliar f4.5 lens was produced, the first anastigmat of such large aperture. Camera production was a major part of the company's business from the turn of the century through the 1960's. In 1956 Zeiss bought Voigtlander AG from Schering and it became part of the Carl Zeiss-Stiftung. In 1965 the Zeiss Ikon-Voigtlander Vertriebsgesellschaft (marketing company) was founded and the first Zeiss Ikon-Voigtlander cameras appeared some time later. There are obvious Voigtlander influences on some of the subsequent Zeiss Ikon-Voigtlander cameras ended in 1972. The same year a new Voigtlander company was founded with the participation of Rollei. In 1974 the first Voigtlander cameras were shown by Voigtlander Vertriebsgesellschaft, a subsidiary of Rollei. Rollei went into receivership in 1981; Voigtlander GmbH was bought by Plusfoto GmbH & Co., a buying cooperative of German photo dealers. Bought in cameras were sold with the Voigtlander name. In 1997 Ringfoto GmbH & Co., also a buying cooperative, acquired Voigtlander and relaunched the company. The most important products of the new Voigtlander company are the Cosina-made Bessa-L and Bessa-RF, two 35mm cameras with several excellent lenses in M39 screw mount. Both cameras are future collectibles.
If this symbol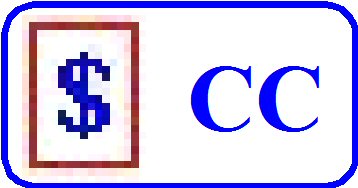 is shown with a particular camera it indicates that I do not wish to sell it, however if you really want to buy it, make me an offer.
Please Note: A number of pages on this web site (www.ozcamera.com) contain a large number of photos, such pages may take a while to load depending on the speed of the connection to your ISP. If the data appears to stop loading, try holding down the "Shift" key and press the "Refresh" button in the View menu.
All Prices are shown in Australian Dollars
* * * * * * * * * * * * * * * * * * * * * * * * * * * * * * * * * * * * * * * *

The Internet links provided on any of my pages to other sites are provided as a matter of convenience, and I don't necessarily endorse what you may find there.