" Thornton Pickard Cameras "
THORNTON-PICKARD MFG. CO. (Altrincham, England)
The company was formed in 1888 when Mr Edgar Pickard joined the Thornton Manufacturing Co. Its first major product was the T-P roller blind shutter and it soon claimed "the largest sale in the world". T-P undertook a short-lived and relatively unsuccessful scheme to break into the American market in 1894. Camera production concentrated on the Ruby field camera which really took off after 1896 with the introduction of the cheaper version, the Amber. It also produced a range of folding and pocket type cameras in an attempt to break into Kodak's market. The firm prospered until 1914 when the war upset production and marketing. Directly post-war the firm's position seemed hopeful. To consolidate its position T-P was involved with APM in 1921 and Soho Ltd in the 1930s. This did nothing, however, to halt its decline which resulted from lack of investment. T-P ceased to exist in 1940 though the name was kept alive until at least 1963.
Stock No 761
Thornton Pickard Tailboard
Possibly from the 1890's, it has the number 389 stamped on the base. Above the lens is "Thornton Pickard Time and Inst Patent". The lens has "Ensign Symmetrical Lens F8" around it. The iris settings around the lens are: F8, 11, 16, 22, 32, 64. This unit has a roller-blind type shutter. With one TP DDS.
~ Overall in very good condition. Plate on the back indicates that it was sold by Harrington & Coy. Ltd. Of Sydney. Bellows are in good condition, the focusing slide is working.


If this symbol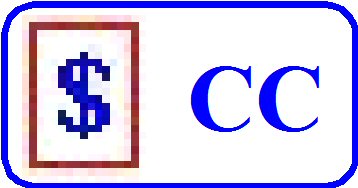 is shown with a particular camera it indicates that I do not wish to sell it, however if you really want to buy it, make me an offer.
Please Note: A number of pages on this web site (www.ozcamera.com) contain a large number of photos, such pages may take a while to load depending on the speed of the connection to your ISP. If the data appears to stop loading, try holding down the "Shift" key and press the "Refresh" button in the View menu.
All Prices are shown in Australian Dollars
* * * * * * * * * * * * * * * * * * * * * * * * * * * * * * * * * * * * * * * *

The Internet links provided on any of my pages to other sites are provided as a matter of convenience, and I don't necessarily endorse what you may find there.