"Rex Cameras"

PHOTOREX (Societe Francaise Photorex, St. Etienne, France)
Founded in 1944 by Andre Grange as a distribution company; began production of cameras in 1949, but was forced to cease operations in 1952 due to financial difficulties. The molds for Rex Reflex cameras were sold to Rene Royer, who continued the series with some changes under the name "Royflex". During its brief existance, the Rex Reflex introduced the feature of lens interchangeability on a 6x6 TLR. The first models used four screws one in each corner, to retain the lens panel. In 1952, a simpler system with two levers was introduced.

CORONET CAMERA CO. (Birmingham, England)
There are at least five different model box cameras called "Rex" made by Coronet betweem 1935 and 1950.

M.I.O.M (Manufacture d'lsolants et d'Objets Moules, Vitry-sur-Seine, France.)
This company made a least one camera named "Rex" c1937.

YAMOTO KOKI KOGY CO LTD. (Tokyo, Japan) This company made a least two camera models named "Rex" in the 1950's.

REX MAGAZINE CAMERA CO. (Chicago,IL.)
This company made a least two camera models named "Rex" c 1899.

GERSCHEL (Paris, France)
This company made the "Rex Junior Baby" camera, c1950 and the "Rex-Lujo" camera , c1944.

UTILITY MFG. CO. (New York and Chicago, USA)
This company made the "Rex Minature" camera, c1939.



Stock No 219
Rex
Suitable for Restoration or Spares.Old Rex camera made in England, the lens is marked "Fitted with Every Distance Lens" Shutter is Time and Instant.
~ In old condition, no dents but lots of scratches, shutter sticking, the Bellows is torn, leatherette is gone off the back.
Asking Price $8.00

(I am not sure which company made this camera, possibly none of the above.)
If this symbol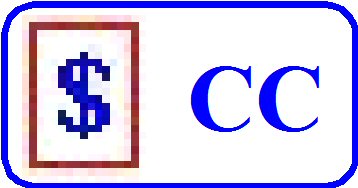 is shown with a particular camera it indicates that I do not wish to sell it, however if you really want to buy it, make me an offer.
Please Note: A number of pages on this web site (www.ozcamera.com) contain a large number of photos, such pages may take a while to load depending on the speed of the connection to your ISP. If the data appears to stop loading, try holding down the "Shift" key and press the "Refresh" button in the View menu.
All Prices are shown in Australian Dollars
* * * * * * * * * * * * * * * * * * * * * * * * * * * * * * * * * * * * * * * *

The Internet links provided on any of my pages to other sites are provided as a matter of convenience, and I don't necessarily endorse what you may find there.