"Regular Cameras"
| | |
| --- | --- |
| | Founded in 1936 by Mr. King in the Black Forest region in Germany, where skilled craftsmanship was a long tradition. The company started as supplier for the radio and electrical industry. Camera production began in 1950 with the Regular. Later thee family business continued under the leadership of Mr King's son-in-law Mr. Bauser and in the 1980s was called Regula-Werk King & Bauser GmbH. Production of electronic flash units began 1960 and continued until the end. In 1962 Regular introduced the in-house designed and manufactory programmed Rectamat shutter. The "B " setting on the Rectamat shutter was a lever on the back of the top housing. Rectamat shutters were used on all Sprint, Sprintic and Sprinty cameras. Regular-bodied cameras were made in France by Timnty. From about 1977 Regular cameras were built under license in India. About 1984 they became insolvent and stopped manufacture of Cameras, apparently due to losses in the disc camera field. A new company culled Regula GmbH was founded in nearby Horb, which resumed production of electronic flash units and distributed bought-in Regular cameras. Production of the Regula 510 continued in Hong Kong. At the beginning of the I990's Regula GmbH went bankrupt. Many Regula cameras were sold under other names. Regulars own "second brand" cameras were sold as "Bali", "Schmidt" and "Tickyphot'. Large quantities were made for Foto-Quelle, Germany, and sold under the Revue name. With an order uf 200 or more cameras any desired name could be put on the cameras, so you will find distributors names on many Regular cameras. |
Stock No 2204
Regular Sprinty BC 300
c1957. Made in Grmany. 35mm viewfinder camera, Cassar f2.8/45mm lens in Prontor shutter. Leather case which need repair.
~ Good condition, all appears to work.
Asking Price $40.00

Stock No 729
Regular Sprinty BC 300
Light 35mm camera, c1970, made in Germany. Color-Isconar f2.84/45mm lens, with uncoupled selenium meter. Leather case which needs repair.
~ Excellent cosmetic condition, however the meter is not working, when looking through the viewfinder there appears to be a piece of material out of place on the right hand side.
Asking Price $25.00
If this symbol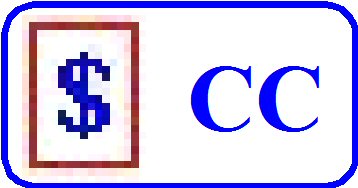 is shown with a particular camera it indicates that I do not wish to sell it, however if you really want to buy it, make me an offer.
Please Note: A number of pages on this web site (www.ozcamera.com) contain a large number of photos, such pages may take a while to load depending on the speed of the connection to your ISP. If the data appears to stop loading, try holding down the "Shift" key and press the "Refresh" button in the View menu.
All Prices are shown in Australian Dollars
* * * * * * * * * * * * * * * * * * * * * * * * * * * * * * * * * * * * * * * *

The Internet links provided on any of my pages to other sites are provided as a matter of convenience, and I don't necessarily endorse what you may find there.