"Petri Cameras"
Petri FT ee ~ An informative site.
Stock No 2182
Petri 7
Coupled rangefinder with selenium cell (CdS) mounted inside the lens ring. 1:2.8 F=4.5 lens. Leather case.
~ Good condition, the meter appears to work, I do not know about it's accuracy.
Asking Price $35.00

Stock No 1447
Petri 7S
c1962. Coupled Rangefinder with selenium cell mounted inside of lens ring, called "Circle Eye" by the factory. Petri 2.8 45mm lens.
~ Good condition, all appears to work.
Asking Price $50.00

Stock No 628
Petri FT EE (fully automatic)
c1969-73. With TTL full aperture metering. Twin CdS cells behind prism control trap-neddle system to set the diaphragm. Cloth shutter 12/2 - 15/500. 1:1.8 f=55mm lens.
~ Good condition, however it needs a service as the shutter blind between the film and the lens does not fully close and the shutter appears sluggish.
Asking Price $60.00
If this symbol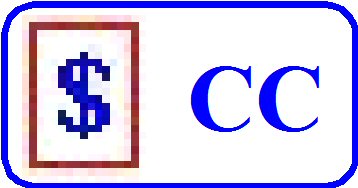 is shown with a particular camera it indicates that I do not wish to sell it, however if you really want to buy it, make me an offer.
Please Note: A number of pages on this web site (www.ozcamera.com) contain a large number of photos, such pages may take a while to load depending on the speed of the connection to your ISP. If the data appears to stop loading, try holding down the "Shift" key and press the "Refresh" button in the View menu.
All Prices are shown in Australian Dollars
* * * * * * * * * * * * * * * * * * * * * * * * * * * * * * * * * * * * * * * *

The Internet links provided on any of my pages to other sites are provided as a matter of convenience, and I don't necessarily endorse what you may find there.