"Nikon Cameras"
Stock No 510
Nikon EF 100
Compact 35mm camera with in built flash, 35mm Macro lens. Made in Malaysia.
~ Good clean condition.
Asking Price $15.00

Stock No 1925
Nikon Lite*Touch Zoom 70W AF
35mm camera with Auto film advance and rewind, in-built flash, zoom 28-70mm lens with macro. Takes 1 x CR2 battery.
~ There are a few buff and scratch marks, all appears to work.
Asking Price $25.00

Stock no 4022
This popular Nikon TW-series was upgraded in 1988. The lense supplied was now a Nikon 35~80mm f/3.5~f/7.8 lens with Macro capability (previous TW models has 35-70mm lens). Highlights of this Nikon TW Zoom QD include was a standard Quartz data back, the built-in speed light has a more extended working range as well as continuous zoom function. The image size can be control via an image size selector. Powered with a 6v (DL223) Lithium cell. In some markets, this camera was also referred as Nikon Zoom Touch 500.
In good condition and come with a Nikon heavy made camera bag
Asking price $28.00

Stock No 1779
Nikon Zoom 90
Compact 35mm camera with in built flash, auto advance and rewind. 38-90 Macro lens. Made in Japan. Takes 1 x CR battery. Soft case.
~ Very Good condition, all appears to work.
Asking Price $40.00
If this symbol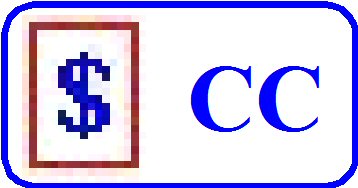 is shown with a particular camera it indicates that I do not wish to sell it, however if you really want to buy it, make me an offer.
Please Note: A number of pages on this web site (www.ozcamera.com) contain a large number of photos, such pages may take a while to load depending on the speed of the connection to your ISP. If the data appears to stop loading, try holding down the "Shift" key and press the "Refresh" button in the View menu.
All Prices are shown in Australian Dollars
* * * * * * * * * * * * * * * * * * * * * * * * * * * * * * * * * * * * * * * *

The Internet links provided on any of my pages to other sites are provided as a matter of convenience, and I don't necessarily endorse what you may find there.