"Movie Cameras"

Stock No 611
Canon Motor Zoom 8 EEE
Takes 4 x AA Batteries. Zoom lens 10-40mm 1:1.7. With carry case. This one has the often lost "Battery Magazine"
~ Good clean condition. However I tried it with batteries and I could not get it to run, although I had no film in it.
Asking Price $20.00

Stock No 1001
Chinon 805S Direct Sound
Takes 6 x AA + 1 x A544 6v Batteries. Chinon Reflex Zoom Wide/Zoom lens F:1.7 7.5 ~ 60mm. With lens sleeve.
~ Good condition.(no engraved on back)
Asking Price $35.00

Stock No 461
Cortina
Made in Japan, uses Super 8 cartridge film. Takes 4 x AA batteries.
~ Good clean working condition, lens movement for Tele/Wide is loose.
Asking Price $15.00

Stock No 1865
Eumig C 3 Movie Camera
Made in Austria. c1938-55. Double 8 movie camera taking 25' spools. Black patterned metal body. Optical eye level finder. 8-32 fps. Schnieder-Krewznachh Xenoplan1 1:1,9/13. Leather Case.
~ Appears to work, fair cosmetic condition.


Stock No 1016
Hanimex U-8 Zoom Movie Camera
Wind up motor. 8mm spool film. Selium meter. Filter / Non-filter function. Rubica Zoom lens f/1.8, wide angle / telephoto.
~ Fair to good condition. Trigger mechanism could use a service.
Asking Price $15.00

Stock No 1243
Ricoh Movie Camera Ricohmite 88E
Made in 1960 , this is a tiny , metal bodied double run 8mm camera.Electric motor operates on 2 AA batteries.Runs ok. Has a meter which is not working , and the viewfinder is not, you cannot see through it at all. But still, is a most unusual Japanese movie camera of the period. It is just 1 1/4" wide. A great collectible.
~ Good clean condition. Minor wear to the enamel surface.
Asking Price $40.00

Stock No 447
Sedic S1000 EE Movie Camera
A simple fixed lens movie camera from Japan, for use with a cartridge film. Takes 4 x AA batteries.
~ Good clean condition.
Asking Price $12.00

Stock No 1003
Titan 712P
Made in Japan. Case. Kohkanon Zoom wide/tele lens F1 : 1.8. Takes 2 x AA + 1 x PX13 batteries.
~ Good clean condition, I have fitted batteries and it works.
Asking Price $20.00
If this symbol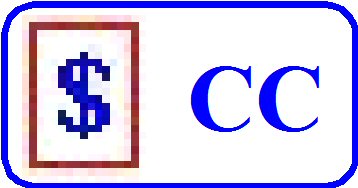 is shown with a particular camera it indicates that I do not wish to sell it, however if you really want to buy it, make me an offer.
Please Note: A number of pages on this web site (www.ozcamera.com) contain a large number of photos, such pages may take a while to load depending on the speed of the connection to your ISP. If the data appears to stop loading, try holding down the "Shift" key and press the "Refresh" button in the View menu.
All Prices are shown in Australian Dollars
* * * * * * * * * * * * * * * * * * * * * * * * * * * * * * * * * * * * * * * *

The Internet links provided on any of my pages to other sites are provided as a matter of convenience, and I don't necessarily endorse what you may find there.