"Leica Cameras etc."
Stock No 3094

Leica M1 (DBP)

c1959. Ernst Leitz GMBH - Watzlar, Germany (NO 967 006). Elmar, 1:2.8 / 50 Leitz Wetzar lens with cap.
The Leica M1 is a 35 mm camera by Leica Camera AG, introduced in 1959. The M1 has no rangefinder, but a parallax-corrected viewfinder with frames for 35 and 50mm permanently displayed. 9431 were made.
The M1 was the cheapest and simpliest Leica M body. As such, it was suitable either as a low-budget general purpose camera, or as an interface to other instruments, like the Visoflex, or scientific instruments (telescopes, microscopes, etc.).

~ Very Good condition.



Stock No 3095
Leica Lens
Leitz Wetzlar (No 372496) Elmar f=9cm 1:4. With lens cap.
~ Very Good condition.


Stock No 1957
Leica Lens
Leitz Wetzlar (No 1642820) Hektor 1:4.5 / 135. With lens cap and plastic container tube.
~ Very Good condition.


Stock No 3087
Ernst Leitz GmbH Wetzlar Flash
Made in Germany. With the adjustable angle bracket.
~ Good condition.



Stock No 3097

Leica Guide

From the early 1960's. The Focal Press. "How to work with all Leica models from l to M3". Thirty-fourth Edition. 136 pages, 16cm x 12cm.

~ Fairly good condition.




Stock No 3098

Leica Price List

Issued September 1961.
Contents
Leica cameras, lenses and reflex housings 3 Viewfinders
Lens hoods
Filters
Accessories for cameras and lenses
Cases and containers 9 Flash equipment
Near focusing and copying devices
Enlargers
Leicina 8 mm movie camera
Slide projectors
Perrocolor transparency mounts
Field glasses

Prices
U.K. prices are inclusive of purchase tax where applicable. Purchase tax included is at the rate of 27-j%, incorporating the 10% P.T. surcharge announced on the 25th July 1961. Though ruling at the time of going to press all prices are subject to alteration without notice. E. & O.E.

~ Fair condition.




Stock No 3099

Leica M2 Sales Brocure

From the early 1960's.

~ Fair to good condition.


If this symbol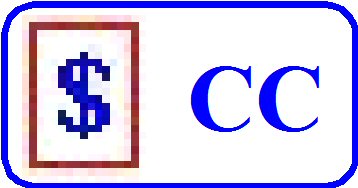 is shown with a particular camera it indicates that I do not wish to sell it, however if you really want to buy it, make me an offer.
Please Note: A number of pages on this web site (www.ozcamera.com) contain a large number of photos, such pages may take a while to load depending on the speed of the connection to your ISP. If the data appears to stop loading, try holding down the "Shift" key and press the "Refresh" button in the View menu.
All Prices are shown in Australian Dollars
* * * * * * * * * * * * * * * * * * * * * * * * * * * * * * * * * * * * * * * *

The Internet links provided on any of my pages to other sites are provided as a matter of convenience, and I don't necessarily endorse what you may find there.