"Kyocera Cameras"
Stock No 2091
Kyocera Yashica Zoomate 120se
The Yashica Zoomate 120SE is the Worlds Smallest, Lightest and Fastest Zooming 120mm Zoom Camera. A precision 38-120mm Power Zoom Lens combined with a Passive 5 Point Multi Auto Focus System results in great pictures with just the press of a button.

Camera Type Point and Shoot
Film Type 35mm
With Zoom Lens, Zoom Range 38 mm.
Battery Type 1 x 3V Lithium Battery (CR123A).
Autofocus, With Focus Lock.
Lens Minimum Focus Distance 2.6 ft.
ISO Range - Automatic Setting ISO 100
Min Aperture f12.2, Max Aperture f5.5, Auto Exposure.
Flash With Red Eye Reduction
Self Timer
Dimensions: Height 6.1 cm, Width 11.2 cm, Depth 4.3 cm
Weight 3 kg
~ Good condition, all appears to work.
Asking Price $25.00
If this symbol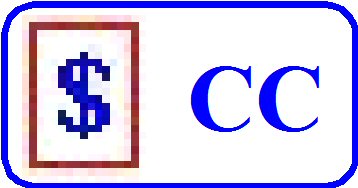 is shown with a particular camera it indicates that I do not wish to sell it, however if you really want to buy it, make me an offer.
Please Note: A number of pages on this web site (www.ozcamera.com) contain a large number of photos, such pages may take a while to load depending on the speed of the connection to your ISP. If the data appears to stop loading, try holding down the "Shift" key and press the "Refresh" button in the View menu.
All Prices are shown in Australian Dollars
* * * * * * * * * * * * * * * * * * * * * * * * * * * * * * * * * * * * * * * *

The Internet links provided on any of my pages to other sites are provided as a matter of convenience, and I don't necessarily endorse what you may find there.