"Kimura Cameras"
Stock No 1430
Kimura Alfax Model II4x4.5 cm pictures on a 127 roll
Made in Japan. c1940. These cameras use 127 film but make pictures with a format of 4x4.5 cm. In 1940 the 127 film backing paper was not marked for 12 exposure framing (superslides) and certainly not for this oddball format. Kimura solved this problem by having spaced numbers on the wind knob which was set at 1 when the film was started at 1 in the red window. The window was then closed and all subsequent framing was by turning the wind knob to the oddly spaced numbers on its dial. Instead of making 12 frames of 4x4 which was the later standard, it gives 10 frames of 4x4.5cm. Recta Anastigmat f3.5/60mm lens in New Alfa shutter. Waist level and eye level finders.
~ Fair to good condition although the shutter appears to be stuck.

If this symbol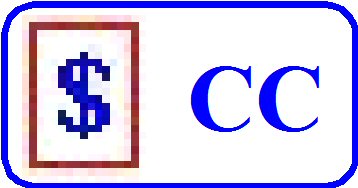 is shown with a particular camera it indicates that I do not wish to sell it, however if you really want to buy it, make me an offer.
Please Note: A number of pages on this web site (www.ozcamera.com) contain a large number of photos, such pages may take a while to load depending on the speed of the connection to your ISP. If the data appears to stop loading, try holding down the "Shift" key and press the "Refresh" button in the View menu.
All Prices are shown in Australian Dollars
* * * * * * * * * * * * * * * * * * * * * * * * * * * * * * * * * * * * * * * *

The Internet links provided on any of my pages to other sites are provided as a matter of convenience, and I don't necessarily endorse what you may find there.