"Kalimar Cameras"
Established in 1954 to import cameras from Japan into the United States. Among their first imports were the Aires 35mm cameras. Eventually, cameras bearing the Kalimar name were manufactured or imported from various countries including Japan, Hong Kong, Taiwan, Germany ant the USSR.
Stock No 1603
Kalimar AW 10
110mm plastic all weather camera. Made in Taiwan. Inbuilt flash. Takes 2 x AA batteries.
~ As New condition, all appears to work.
Asking Price $20.00
If this symbol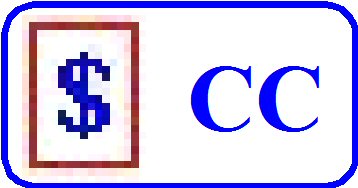 is shown with a particular camera it indicates that I do not wish to sell it, however if you really want to buy it, make me an offer.
Please Note: A number of pages on this web site (www.ozcamera.com) contain a large number of photos, such pages may take a while to load depending on the speed of the connection to your ISP. If the data appears to stop loading, try holding down the "Shift" key and press the "Refresh" button in the View menu.
All Prices are shown in Australian Dollars
* * * * * * * * * * * * * * * * * * * * * * * * * * * * * * * * * * * * * * * *

The Internet links provided on any of my pages to other sites are provided as a matter of convenience, and I don't necessarily endorse what you may find there.