"Imperial Cameras"
Stock No 3299
Imperial Mark XII Flash Camera
A number of cameras came out of various small camera, (or a lot of times toy) manufacturers, particularly in Chicago in the the USA in the 1930's and 40's. They were usually of an art deco design. Known as "minicams" they were 1/2 frame 127 cameras, taking 16 pics on a roll instead of the normal 8. This camera is a development of this phenomenon. They were all cheaply made, and most are a thin brittle plastic bakelite like material.

This one is actually slightly thicker, more robust but plastic rather than bakelite, despite the fact that the catalogues of the day list it as bakelite.

The Herbert George company did not enter this market till 1945, and while their first cameras were bakelite, they quickly assimilated more modern, reliable plastic technology, and are known for their plastic cameras, rather than bakelite. They also moved up the scale size wise, and began making more 620 sized cameras.

The Herbert George Company was also know for making its cameras in bright colours, and were one of the first companies to market colured ranges of plastic camera. This camera, an Imperial Mark XII Flash was made in the 50s, it is a black one. Normally the black cameras in a coloured range are the most common, but the Mark xII's seem to come in most colours as readily.

Still an attractive camera, with CREAM knobs and an interesting faceplate, it is a most odd shape as well! It is in excellent condition, with wear only to the plastic carry strap. The camera body is excellent. It still retains a true art deco style, with not onlt the strange shape, but also the geometric patterns moulded in lines onto the body.

Not often seen for sale in Australia, they are a real find for the bakelite collector, or just the "odd" camera collector, this is a very nice example. A really nice peice for the shelf!

This one in ORIGINAL colourful box, which would have originally included a flash. Unfortunately(as is mostly the case, the flash is missing.) But the box adds immensly to the display potential of this attractive camera.

This camera takes 620 film. It works, but the film is hard to get. Asking Price $50.00

Stock No 636
Imperial Lark 127
The Imperial Lark is in quite good nick. It works, and has inbuilt flash unit, reminiscent of the Kodaks of the day. Made in USA. From the 50's.
~ Good clean condition.
Asking Price $95.00
If this symbol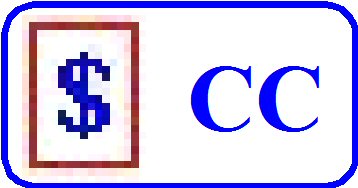 is shown with a particular camera it indicates that I do not wish to sell it, however if you really want to buy it, make me an offer.
Please Note: A number of pages on this web site (www.ozcamera.com) contain a large number of photos, such pages may take a while to load depending on the speed of the connection to your ISP. If the data appears to stop loading, try holding down the "Shift" key and press the "Refresh" button in the View menu.
All Prices are shown in Australian Dollars
* * * * * * * * * * * * * * * * * * * * * * * * * * * * * * * * * * * * * * * *

The Internet links provided on any of my pages to other sites are provided as a matter of convenience, and I don't necessarily endorse what you may find there.