"Hit Cameras"
HIT TYPE CAMERAS:
The term "HIT" has come to mean any camera with features similar to this original model -- even if made by another manufacturer.

There are many small cameras which were made in post-WWII Japan. One class of these submin-iatures is commonly called "Hit-types" because the Hit name (from Tougodo) was one of the first and most popular names found on this type of camera. Despite their overall similarity, there are many subtle differences in construction from one camera to the next, and there is a seemingly endless number of names which graced the fronts, tops, and cases. There may never be a complete list, but this is probably the most complete one to date. If you know of others not on this list, please write to the authors. This list is intended to include only the inexpensive, lightweight "Hit" type cameras. Heavier models, such as the Corona, Mighty, Mycro, Rocket, Jacket, Tone, Vesta, Vestkam, etc. are not included on this list.

Name variations - AH I, Amerex (Occupied Japan), Arcoflex, Arrow, Astra, Astropic, Atomy, Babymax, Barco, Beica, Bell 14, Betsons, Blue Star (heavy), Champ, Charmy, Click, CMA, CMC (in chrome or gold with a variety of colored coverings), Colly, Crown, Crystar, Dale, Diplomat, Electronic, Elite, Emson, Enn-EssTC, Francya, Fuji, Global, Globe, GNCO, Hadson, Hamco, Happy, Hartex, Hit (Occupied Japan, chrome, and gold models), Hitachi, Homer, Homer 16 (rectangular body), Homer No. 1 (gray rectangular body), I.G.B., Jay Dee, Jet, Kassin, Kent, Kitty, Lenz, Lloyd's, Lucky, Madison, Marvel, Midge, Midget, Mighty Midget, Minetta, Mini Camera (Hong Kong), Miracle, Mity, Mykro Fine, Old Mexico, P.A.C, Pacific, Pamex, Peace, Pen, PFCA, Prince, Q.P, Real, Regent, Rocket (heavier Rocket also exists, but labeled "Rocket Camera Co."), Ruby, Satellite, Shalco, Shayo, Sil-Bear, Sing 88, Siraton, Souvenir of Mexico, Speedex, Spesco, Sputnik, Star-Lite, Stellar, Sterling, Swallow, Tee Mee, Tiny, Toyoca (note: heavier "Toyoca 16" also exists), Traveler, Vesta (this is a heavier type, but not by much!), Walklenz.
Stock No 2168
Hit Camera
Extremely small, or sub-miniature camera. " a single shutter speed " a fixed-focus lens " using 17.5mm paper-backed film " a fixed aperture " producing a 14x14mm image
~ Very Good condition.
/span>
If this symbol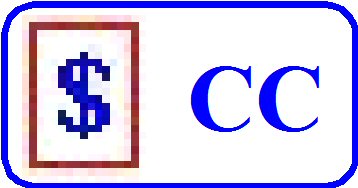 is shown with a particular camera it indicates that I do not wish to sell it, however if you really want to buy it, make me an offer.
Please Note: A number of pages on this web site (www.ozcamera.com) contain a large number of photos, such pages may take a while to load depending on the speed of the connection to your ISP. If the data appears to stop loading, try holding down the "Shift" key and press the "Refresh" button in the View menu.
All Prices are shown in Australian Dollars
* * * * * * * * * * * * * * * * * * * * * * * * * * * * * * * * * * * * * * * *

The Internet links provided on any of my pages to other sites are provided as a matter of convenience, and I don't necessarily endorse what you may find there.