"Futura Cameras"
FUTURA KAMERAWERK GMBH (Fritz Kuhnert, Freiburg, Germany)
The "Optische Anstalt Fritz Kuhnert" was founded in 1942. After running into financial difficulties, the name was change in 1951 to "Futura Kamerawerk GmbH". Until 1951 inscription on lenses and shutte face is "Fritz Kuhnert", from 1951 on "Futura". Futura Kamerawerk closed down at the end of 1956.


Stock No 896
Futura
c1934. Made in Germany. TLR for 6x6cm on 120 film. Foth Anastigmat f3.5/75mm lens. Cloth focal-plane shutter 25-500, B. A rare camera.
~ Works, but only on B. Cosmetically good with a little of the covering starting to lift.


Stock No 002
Futura P
c1953. Made in Germany. Budget model with Futar 1:3.5,54/45 lens. Very solid camera.
~ Fair to good condition with some blemishes around lens dials.

If this symbol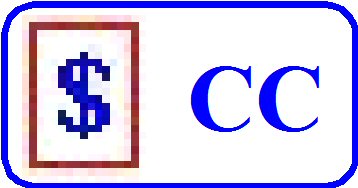 is shown with a particular camera it indicates that I do not wish to sell it, however if you really want to buy it, make me an offer.
Please Note: A number of pages on this web site (www.ozcamera.com) contain a large number of photos, such pages may take a while to load depending on the speed of the connection to your ISP. If the data appears to stop loading, try holding down the "Shift" key and press the "Refresh" button in the View menu.
All Prices are shown in Australian Dollars
* * * * * * * * * * * * * * * * * * * * * * * * * * * * * * * * * * * * * * * *

The Internet links provided on any of my pages to other sites are provided as a matter of convenience, and I don't necessarily endorse what you may find there.