"Franka Cameras"
FRANKA-WERK (Bayreuth, Germany)
Founded in 1910, called Franka-Kamera-Werke c1912. Until 1940 made mostly inexpensive cameras. A large part of the production went into export. Normally the Franka cameras are not marked as such; they were mostly made for distributors with their own brand. If the lens is a Frankar, it must be a Franka camera. Development of a 35mm "Franka" camera began during WWII, but production started only c1946. The postwar Solida series of 6x6cm cameras was very successful, production ended only c1965. During the late 1950s production switched more and more to 35mm cameras. Most postwar Frankar lenses were made by Steiner, also of Bayreuth, and the unnamed shutters were of in-house Franka manufacture. Franka cameras were sold in the USA by Montgomery Ward Co. Franka was taken over by Wirgin/Edixa in 1961 and closed down in 1967.


Stock No 1223

Franka
c1953. Horizontal folding rollfilm camera for 6x6cm exposures. Franka Anastigmat 1:4.5 F=75mm lens. Vario shutter. Black with chrome top.
~ Fair to good, all appears to work, bellows are not ridgid on top.
Asking Price $50.00
If this symbol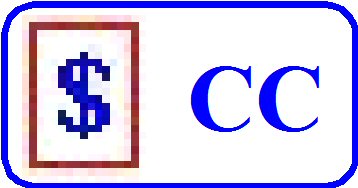 is shown with a particular camera it indicates that I do not wish to sell it, however if you really want to buy it, make me an offer.
Please Note: A number of pages on this web site (www.ozcamera.com) contain a large number of photos, such pages may take a while to load depending on the speed of the connection to your ISP. If the data appears to stop loading, try holding down the "Shift" key and press the "Refresh" button in the View menu.
All Prices are shown in Australian Dollars
* * * * * * * * * * * * * * * * * * * * * * * * * * * * * * * * * * * * * * * *

The Internet links provided on any of my pages to other sites are provided as a matter of convenience, and I don't necessarily endorse what you may find there.