"Falcon Cameras"
The history of the Falcon Camera Company is somewhat unclear.
The Falcon line was begun by Utility Manufacturing Co. of New York about 1934. One source indicates that Utility, which also made Spartus cameras, was sold to Spartus Corp. in 1940, the new firm taking its name from the Spartus cameras. (The Utility name continued to be used at least as late as 1942, however, on price lists for Falcon cameras.) While the ownership may have belonged to Spartus, the Falcon Camera Co. name was used in advertising in 1946, as was the Spencer Co. name. There is a camera with the Falcon Camera Co. name, but its instruction book bears the Spencer Co. name. Both of these companies operated out of a building at 711-715 W. Lake St. in Chicago, which is also the address of Spartus Camera Co., Herold Mfg. Co., and Gaiter Products. If this is not confusing enough, we should add that the founder of the original Utility Manufacturing Co., Mr. Charles Fischberg, was later prominent in the Herbert George, Birdseye, and Imperial companies.
Stock No 3317
Falcon Miniature 127 film camera
The Falcon Miniature 127 film camera was made in New York by the Utility Manufacturing Company in 1939. The body was made of Bakelite and it's a point and shoot camera
Good condition

Stock No 1020
Falcon minicam junior
Falcon bakelite,EXC, no chips , cracks etc. 1930's "minicam" in original box, which has seen better days. Wollensak Minivar 50mm lens. Takes 127 film.
~ Camera is in very good condition.

If this symbol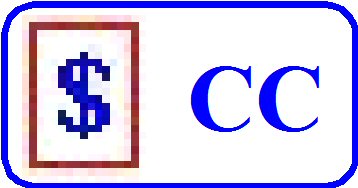 is shown with a particular camera it indicates that I do not wish to sell it, however if you really want to buy it, make me an offer.
Please Note: A number of pages on this web site (www.ozcamera.com) contain a large number of photos, such pages may take a while to load depending on the speed of the connection to your ISP. If the data appears to stop loading, try holding down the "Shift" key and press the "Refresh" button in the View menu.
All Prices are shown in Australian Dollars
* * * * * * * * * * * * * * * * * * * * * * * * * * * * * * * * * * * * * * * *

The Internet links provided on any of my pages to other sites are provided as a matter of convenience, and I don't necessarily endorse what you may find there.