"Chinon Cameras"
CHINON INDUSTRIES (Tokyo and Suwa City, Japan)
Founded in 1948 by Hiroshi China, at the age of 28 one of Japan's youngest entrepreneurs. The company made lens parts for Canon and other leading Japanese photo-industry manufacturers. Chinon-made cameras and lenses were marketed for many years under some of the world's top photographic labels. Although widely respected for their innovations, they did not begin marketing under their own name until about 1972. In addition to still cameras, Chinon was heavily involved in 8mm movie cameras. In 1976, they produced over 800,000 sound and silent movie cameras (38% of the world's production). In 1980, they claimed to be the worlds largest producer of Super 8. Unfortunately this was a business which was rapidly losing ground to video and soon causing losses for the company. Chinon linked up with NEC in 1983 for the development of 8mm video. In 1985, Chinon and Kodak announced a cooperative business relationship in which Chinon would produce 35mm cameras bearing the Kodak label. At the time, Kodak owned about 9.5% of Chinon stock. In 1997, after three successive years of losses, Chinon was acquired by Kodak and continued to make Kodak products including digital cameras.


Stock No 217
Chinon 35F-II
c1982. Made in Japan 35mm compact camera with pop-up flash. Fixed focus Chinonex Color 38mm f3.8 lens and single speed 11/125 sec shutter. Box & Instructions.
~ Good clean condition.
Asking Price $40.00

Stock No 2308
Chinon Auto GL
SPECIFICATIONS

TYPE: Lens shutter type automatic 35 mm compact camera.

PICTURE FORMAT: 24x36 mm

LENS: 35 mm f4.5, 3 elements in 3 groups.

VIEWFINDER: Inversed galilean viewfinder, Under exposure warning/Battery check LED.

SHUTTER: Mechanically, controlled shutter, Shutter speed 1/125 sec., Shutter locks when the lens cover is closed.

EXPOSURE METER: Controlled by two aperture settings of F4.5, 8, CdS photo cell for under exposure warning.

ISO RANGE: Fixed for ISO 100/200 and 400 rated color negative films. Automatic low light level warning adjustment for DX films.

FOCUSING: Fixed type, 1.3 meter (4.26 ft) to infinity.

FILM LOADING: Auto loading system by built-in motor.

FILM WIND: Automatic power winder for single frame advance.

FILM REWIND: Automatic power rewinding; rewind actuated with rewind switch.

AUTO REWIND STOP: Film rewinding automatically stops upon completion.

EXPOSURE COUNTER: Indicates number of exposed frames and returns frame by frame while rewinding, and resets to "S" when camera back is opened. FLASH: Built-in fixed flash unit. Guide number 10 (ISO 100: meter), Effective range of 1.6-3.5 meter (5.25-10.6 ft) at ISO 100. Recycling time of approximately 5 seconds. Flash ready indicator built-in. LENS COVER: Built-in, shutter locks with lens cover closed.

OTHER FEATURES: Film type window and hand strap. www.4.butkus.org

POWER SOURCE: Two 1.5 V "AA" size alkaline batteries (LR6).4www.butkus.org

DIMENSIONS: 127(W)x70(H)x46(D) mm (5.00"x2.72"x1 74~)

WEIGHT: 255 grams (8.83 oz).


~ Good condition, all appears to work.
Asking Price $40.00

Stock No 2351
Chinon GL-II
Made in Taiwan 35mm compact camera with built in flash. Soft case.
~ Good clean cosmetic condition, however I doubt it's operation.
Asking Price $5.00
If this symbol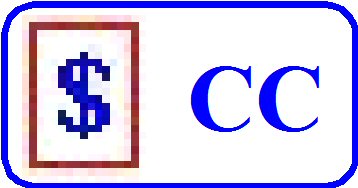 is shown with a particular camera it indicates that I do not wish to sell it, however if you really want to buy it, make me an offer.
Please Note: A number of pages on this web site (www.ozcamera.com) contain a large number of photos, such pages may take a while to load depending on the speed of the connection to your ISP. If the data appears to stop loading, try holding down the "Shift" key and press the "Refresh" button in the View menu.
All Prices are shown in Australian Dollars
* * * * * * * * * * * * * * * * * * * * * * * * * * * * * * * * * * * * * * * *

The Internet links provided on any of my pages to other sites are provided as a matter of convenience, and I don't necessarily endorse what you may find there.