"Butcher Cameras "
BUTCHER (W.Butcher & Sons, London, England)
William Butcher set up in business as a chemist in Blackheath, South London in 1860. However it was not until c1894 that the Butchers began manufacturing photographic goods under the "Primus trademark. The photographic business was run by Mr. WE Butcher and Mr FE. Butcher sons of founder William Butcher.

The business grew very rapidly. By February 1902 it moved to Camera House, Farringdon Avenue, London EC. Some cameras and accessories continued to be made at Blackheath and much was bought from other manufacturers, notably German firms. In fact, before WW1 the firm was primarily an importer Before 1909, most of its cameras were made by Huttig, thereafter by Ica.

The outbreak of war in 1914 caused the cessation of its German supplies and resulted in the Butchers pooling manufacturing resources with the Houghtons of form the Houghton Butcher Manufacturing Co. Ltd in 1915. This company made products for both firms which remained separate until their selling operations were finally merged in January 1, 1926 to form Houghton Butcher (Great Britain) Ltd.

Although the Butcher firm had joined forces with George Haughtier, and eventually became a part of Ensign Ltd., it remained a family tradition. Two of Butcher's grandsons were still associated with the Ensign firm in the 1930's.
Stock No 1652
Houghton-Butcher No 4 Watch Pocket Carbine folding bed Camera
Aldis Uno Anastigmat F7.7 4.75 inch lens. Deltax No.0 shutter (Wollensak USA). Original shutter release cable. With original leather case (intact but needs some repair)
~ Fair to good condition for its age, all appears to work. Some wear to casing from rubbing (no tears)




If this symbol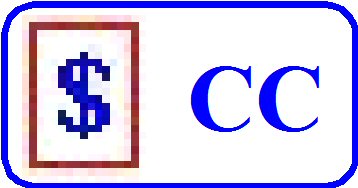 is shown with a particular camera it indicates that I do not wish to sell it, however if you really want to buy it, make me an offer.
Please Note: A number of pages on this web site (www.ozcamera.com) contain a large number of photos, such pages may take a while to load depending on the speed of the connection to your ISP. If the data appears to stop loading, try holding down the "Shift" key and press the "Refresh" button in the View menu.
All Prices are shown in Australian Dollars
* * * * * * * * * * * * * * * * * * * * * * * * * * * * * * * * * * * * * * * *

The Internet links provided on any of my pages to other sites are provided as a matter of convenience, and I don't necessarily endorse what you may find there.