W

"Agfa Cameras"
Originally established in 1867. "Actien Gesellschaft fur Anilin Fabrikation" was formed in 1873. AGFA is an abbreviation from the original name. Agfa purchased Rietzschel's factory (Munich) in 1925 from which time the Rietzschel name was no longer used on cameras and the first "Agfa" cameras were produced.

Agfa's USA operations joined forces with Ansco in 1928 to form Agfa Ansco, which eventually became GAF, Agfa also continued operations in Germany both in the production of cameras and films, with the Munich, Leverkusen, and Wolfen factories in operation before WW11 and resuming production in the summer of 1945. (The Wolfen factory continued operations under the name ORWO for ORiginal WOlfen. It still existed after the reunification of Germany.)

In 1952 Agfa founded "Agfa AG fur Photofabrikation" in Leverkusen and "Agfa Camera-Werk AG" in Munich. These merged in 1957 to become Agfa AG, which soon acquired Perutz Photowerke, Leonar-Werke, Minosa and others before merging with Gevaert of Belgium in 1964.
If this symbol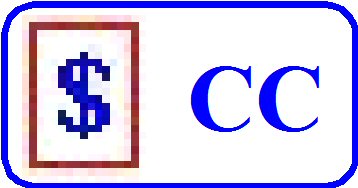 is shown with a particular camera it indicates that I do not wish to sell it, however if you really want to buy it, make me an offer.
Please Note: A number of pages on this web site (www.ozcamera.com) contain a large number of photos, such pages may take a while to load depending on the speed of the connection to your ISP. If the data appears to stop loading, try holding down the "Shift" key and press the "Refresh" button in the View menu.
All Prices are shown in Australian Dollars
* * * * * * * * * * * * * * * * * * * * * * * * * * * * * * * * * * * * * * * *

The Internet links provided on any of my pages to other sites are provided as a matter of convenience, and I don't necessarily endorse what you may find there.